South Dakota is a beautiful state with several scenic highways and wide-open spaces to explore in a brand-new car. From Mount Rushmore outside Rapid City to the thriving downtown district in Aberdeen and the diverse museums in Sioux Falls, there are plenty of family-friendly options for day trips in the area.

We are proud to serve the following areas. Select a location below:
Liberty Jeep Service Areas
Jeep Dealer Rapid City, SD  
Jeep Dealer Aberdeen, SD
Jeep Dealer Sioux City, IA
Jeep Dealer Gillette, WY
Liberty Mazda Service Areas
Mazda Dealer Rapid City, SD
Mazda Dealer Sioux Falls, SD
Mazda Dealer Aberdeen, SD
Mazda Dealer Gillette, WY
Liberty Mitsubishi Service Areas
Mitsubishi Dealer Rapid City, SD
Mitsubishi Dealer Sioux Falls, SD
Mitsubishi Dealer Gillette, WY
Liberty Chrysler Service Areas
Chrysler Dealer Rapid City, SD
Chrysler Dealer Sioux Falls, SD
Liberty Volkswagen Service Areas
Volkswagen Dealer Rapid City, SD
Volkswagen Dealer Gillette, WY
Liberty Hyundai Service Areas
Hyundai Dealer Rapid City, SD
Hyundai Dealer Gillette, WY
Used Car Service Areas
Used Car Dealer Rapid City, SD
Chrysler, Mazda, Jeep, Volkswagen and Mitsubishi Dealership
The next time you plan an extended road trip, stop by Liberty Superstores, located in downtown Rapid City. We have an expansive inventory of brand-new and pre-owned Chrysler, Jeep, Volkswagen, Mazda, and Mitsubishi vehicles in addition to a sprawling parts and service center. We've been a staple in the community for more than 50 years, and we look forward to doing business with you when you're in the market for your next vehicle.
For four generations, Liberty Superstores has been committed to customer satisfaction for its clients in Sioux Falls, Aberdeen, and Rapid City. We add a personal touch to our business and treat each of our customers like one of our own.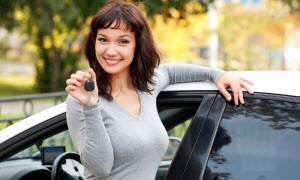 At Liberty Superstores, we're problem solvers dedicated to finding the right car for you. We know that buying a new car is a huge decision, but our dedicated, knowledgeable sales staff will walk you through the entire process so you can feel secure in your final purchasing decision.
Mazda, Mitsubishi Volkswagen Chrysler and Jeep Service
Every now and then, a car needs some tender loving care. That's where our team of certified automotive technicians come in. Liberty Superstores offers numerous routine maintenance services to keep your car running properly for as long as you own it. And if you've been an accident or need to come in for an inspection, you can schedule a service appointment.
If you're interested in a brand-new Chrysler, Jeep, Volkswagen, Mazda, or Mitsubishi, check out our current inventory online or stop by our showroom where one of our sales representatives will give you a tour of our inventory. You can also schedule a test drive online.
If you have any questions, contact us online or call 888-414-9864 for a Liberty Superstore Chrysler, Jeep, and Volkswagen representative. Call 888-685-7223 for a Mazda and Mitsubishi representative.
Used Car Dealer Service Areas