Welcome to Our Service Department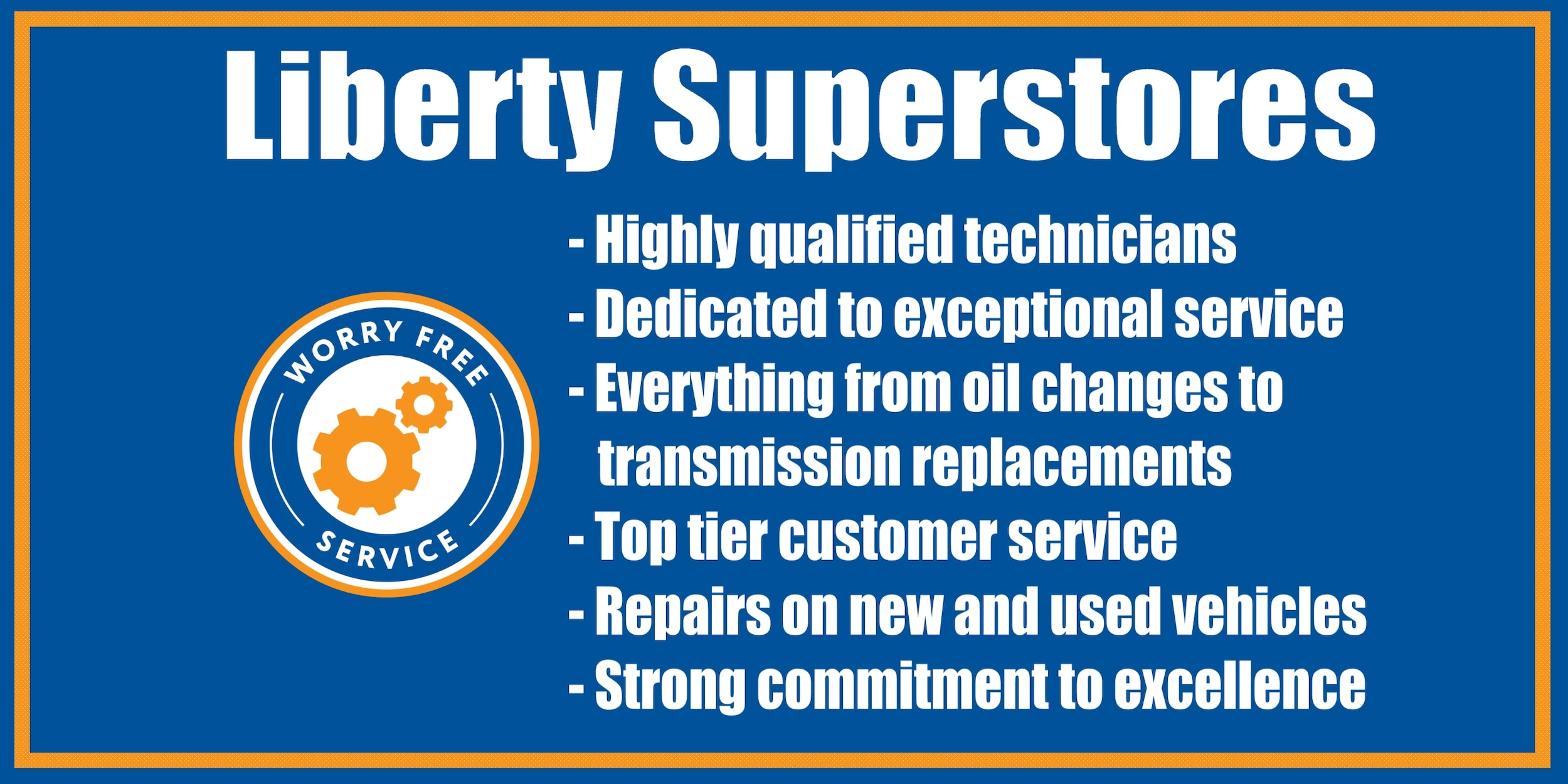 Dodge Ram Service
Mitsubishi Service
Chevrolet Service
Liberty Superstores is the best full-service dealership in Rapid City, SD. Founded in 1931, our business started as a humble gas station and Chevy dealership dedicated to providing fuel and vehicles to local residents. Drivers from Box Elder, Blackhawk, Sturgis, and Spearhead all visit our dealership to handle their vehicle needs. Over the last 85 years, we've worked diligently to grow our brand without sacrificing the quality personalized service customers have grown to love. 
We now offer domestic and foreign vehicles such as Hyundai, Mazda, Chrysler, Jeep, Fiat, Volkswagen, Mitsubishi, Ram Trucks, Dodge and Chevrolet. In addition to providing sales and finance options, we offer vehicle servicing. Our mechanics are trained specialists that understand the many intricacies of automobiles. Visit our locations to get your vehicle back in premium condition with an auto diagnosis or tune-up. 
Collision Experts 
We understand the shock that car accidents can cause you and your family. At Liberty Superstores, we've created an entire department dedicated to repairing your car after an accident. No matter the extent of the damage, our trained experts work diligently to repair and restore your vehicle back to better condition. 
Some of our services include:   
Collision repairs
   
Paintless dent repair
   
Windshield repair and replacement
   
Courtesy vehicles
   
Insurance claim processing
   
Free estimates 
Personalized Automobile Scheduling 
Keeping your vehicle serviced can be difficult when you have a busy schedule. So your friends at Liberty Superstores have devised a handy scheduler to remind you when your vehicle needs a routine tune-up.
We offer the following services in Rapid City, SD:    
Brake adjustment
   
AC repair
   
Tire balancing
   
Flush vehicle coolant
   
Tune-up vehicle engine
   
Front-end alignment
   
Oil and filter change
   
Muffler replacement
   
Tire rotation
   
Transmission flush 
We also offer state inspections. 
All you have to do is fill out basic information such as your name and the vehicle's make and model. After scheduling your appointment, we'll contact you by email or phone to remind you about your upcoming service appointment. 
Liberty Superstores
We want to make your service experience as simple and easy as possible. Our highly trained technicians and friendly staff will be with you every step of the way to make sure that you receive the best automobile servicing in South Dakota. 
Call us today to schedule an appointment or visit our website!
Your privacy is important to us.
Liberty Superstores takes your privacy seriously and does not rent or sell your personal information to third parties without your consent. Read our privacy policy.
Service Hours
Monday

8:00AM - 7:00PM

Tuesday

8:00AM - 7:00PM

Wednesday

8:00AM - 7:00PM

Thursday

8:00AM - 7:00PM

Friday

8:00AM - 7:00PM

Saturday

8:00AM - 5:00PM

Sunday

Closed